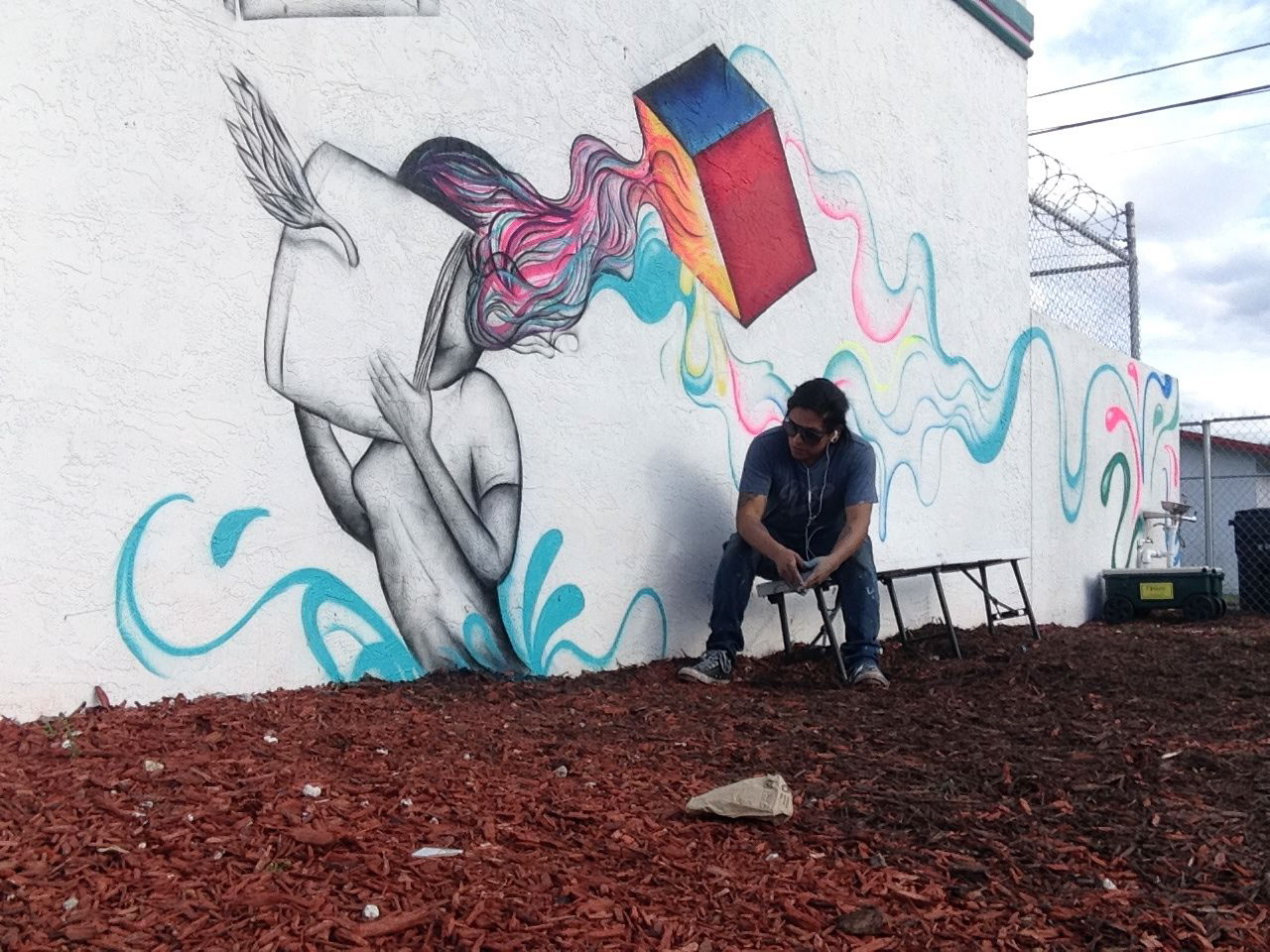 Marcos Conde is a visual artist developing murals, illustrations, and graphics for multiple businesses across florida.
Today, Marcos is a full time artist driven by the endless stream of creative ideas flowing through his mind. 
but it wasn't always this way...
Marcos didn't always plan on being an artist. As a child, he would sometimes daydream and doodle in the back of class but never took a formal art class while in school. Since there were no artists in his family or around him, he never thought he would go on to relentlessly pursue an art career for himself in the future.
It was after high school, while Marcos was taking some classes at a local college, he decided to take a beginner's drawing class just for leisure. This class changed him and his direction. It was also during this time he visited an art gallery for the first time. He subsequently became obsessed with drawing his ideas on paper.
His path towards artistic freedom didn't come without roadblocks though, and soon, he joined the list of college dropouts and ended up completely broke (sleeping on friends couches) and with a drug habit.
Deciding he would rise above this situation, he ended up in a rehab center in South America. Part of the  program was to use art as therapy. It was here that he discovered the magic of painting. Since, then he has been obsessed with developing his creative ideas through a wide range of personal and commercial projects.
After years of developing his technique and style, he quit his day job and has fully submerged himself into the world of art, where he has created projects that range from digital design to large scale murals. He has also exhibited his work at galleries in Orlando, Palm Beach, Ft. Lauderdale, and Miami.
If you are interested in discussing your creative project further and how to  bring your ideas to life, please contact Marcos Conde below
Call / text at

(954) 548 7485
email at

marcosconde29@gmail